Young Dancer Schedule (ages 2-7) 2023/2024 Season
Registration for the Winter Trimester and Session III of the 7-Week Series begins on December 1st.
Our classes are designed to introduce children to the creative and expressive world of dance!
Each program allows children to develop their natural movement ability in a multi-sensory environment.
Music, movement, visuals, and props will enhance your dancer's love of the art form, and the unique conceptual approach to dance education will provide a strong foundation for technical and cognitive growth.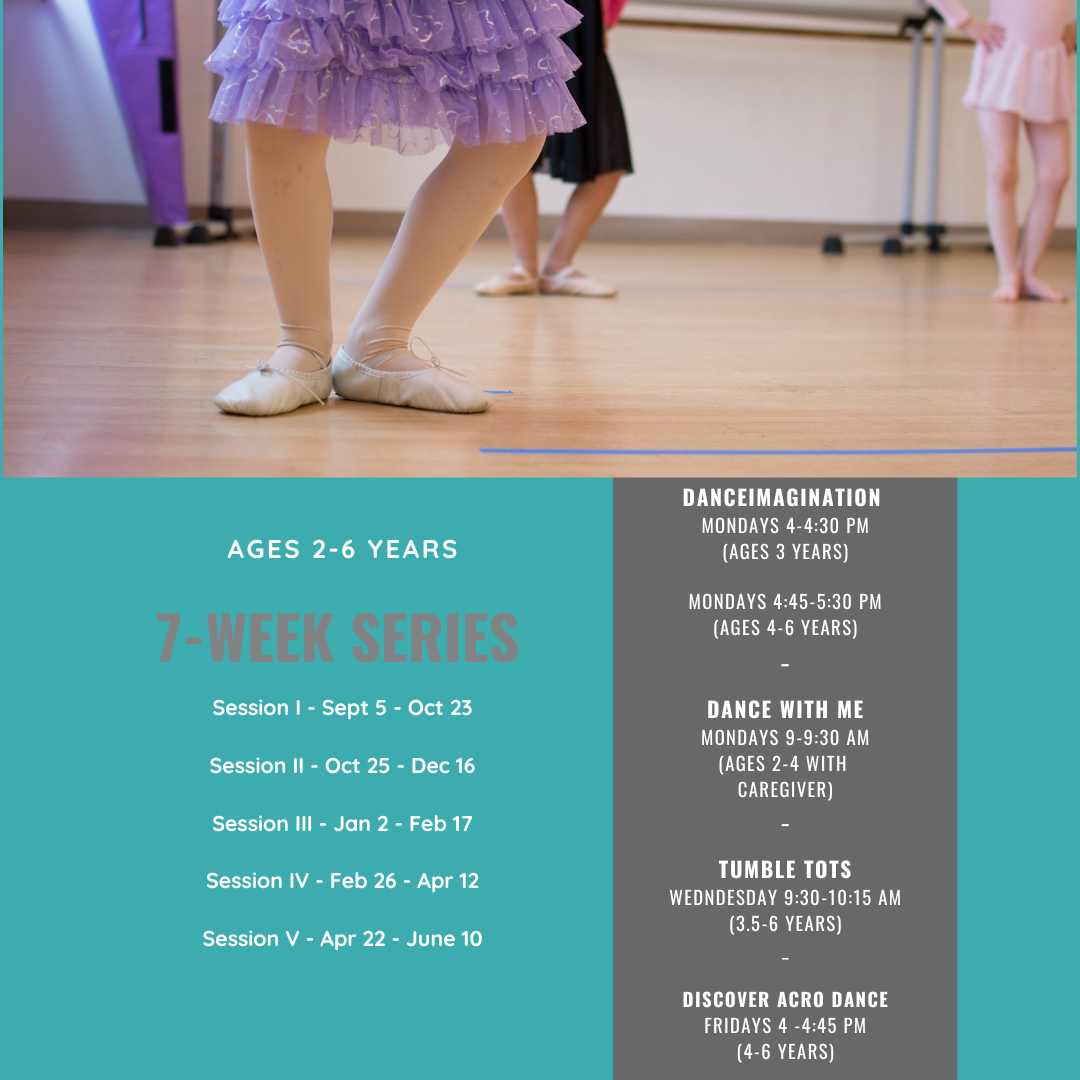 7-week Series: 30-minute class: $95 per session  | 45-minute class: $100 per session  **Note: Session III classes that meet on Monday will run for 6 weeks due to New Year's Day and have special pricing: 30-minute class: $82 | 45-minute class: $86***
 Please call, email, or visit during our office hours: Monday – Thursday, 3:00-7:00 p.m., for help with placement, registration, or other questions regarding our programs.  Martha or Kate will be happy to assist you!  (207.871.1013 or [email protected]).   Click here to register online.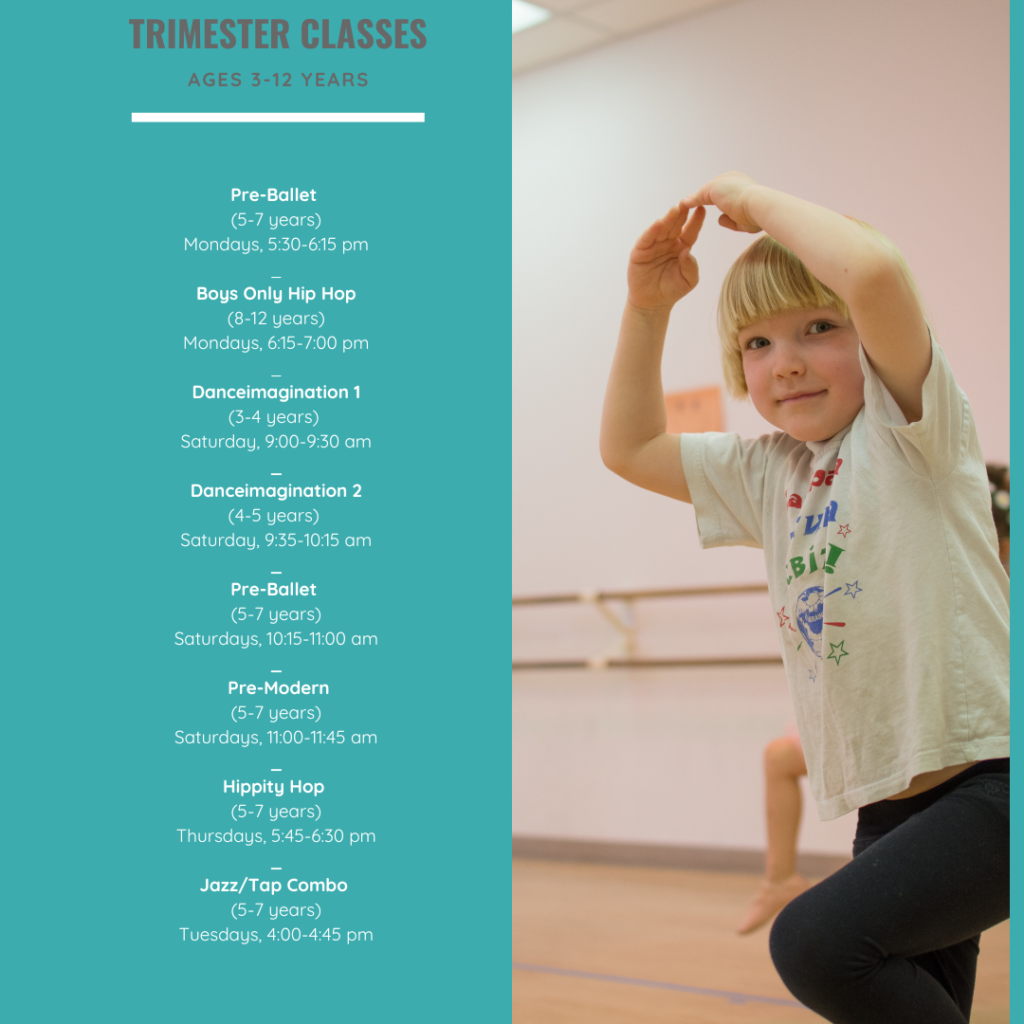 Trimester Class Tuition: 
Fall Trimester (Sept 5 – Dec 16) | Winter Trimester (Jan 2 – Mar 23) | Spring Trimester (Mar 25 – June 17)
30-minute classes: $62/mos or $177 when paid in full ~ save 5%
45-minute classes: $66/mos or $188 when paid in full ~ save 5%
Annual registration fee —$15 per student or $25 per family
**Spring Semester classes are invited to perform in Casco Bay Movers' annual Spring Concert at Westbrook Performing Arts Center on Saturday, June 15.  An additional costume fee will be applied if opting into the performance opportunity.
Refund Policy: Tuition, registration fees, and costume payments are nonrefundable and nontransferable.  Payments 7 days past due will incur a $15 late fee.  Absence from class is non-refundable. We allow makeup classes due to student absence in another class of the same age or below.  Annual tuition payments are non-refundable as we have reserved the student's place in class for the full term. Full or partial refunds are granted as appropriate for medical conditions with a physician's note.