Please call, email, or visit during our Office Hours:  Monday & Tuesday, 3 – 7 PM and  Wednesday & Thursday, 9 AM -1 PM, for help with placement, registration, or other questions regarding our programs.  Martha or Kate will be happy to assist you!  (207.871.1013 or info@cascobaymovers.com).   Click here to register online.
7- week  Series: $90 per session 
Session IV general registration opens on February 7th.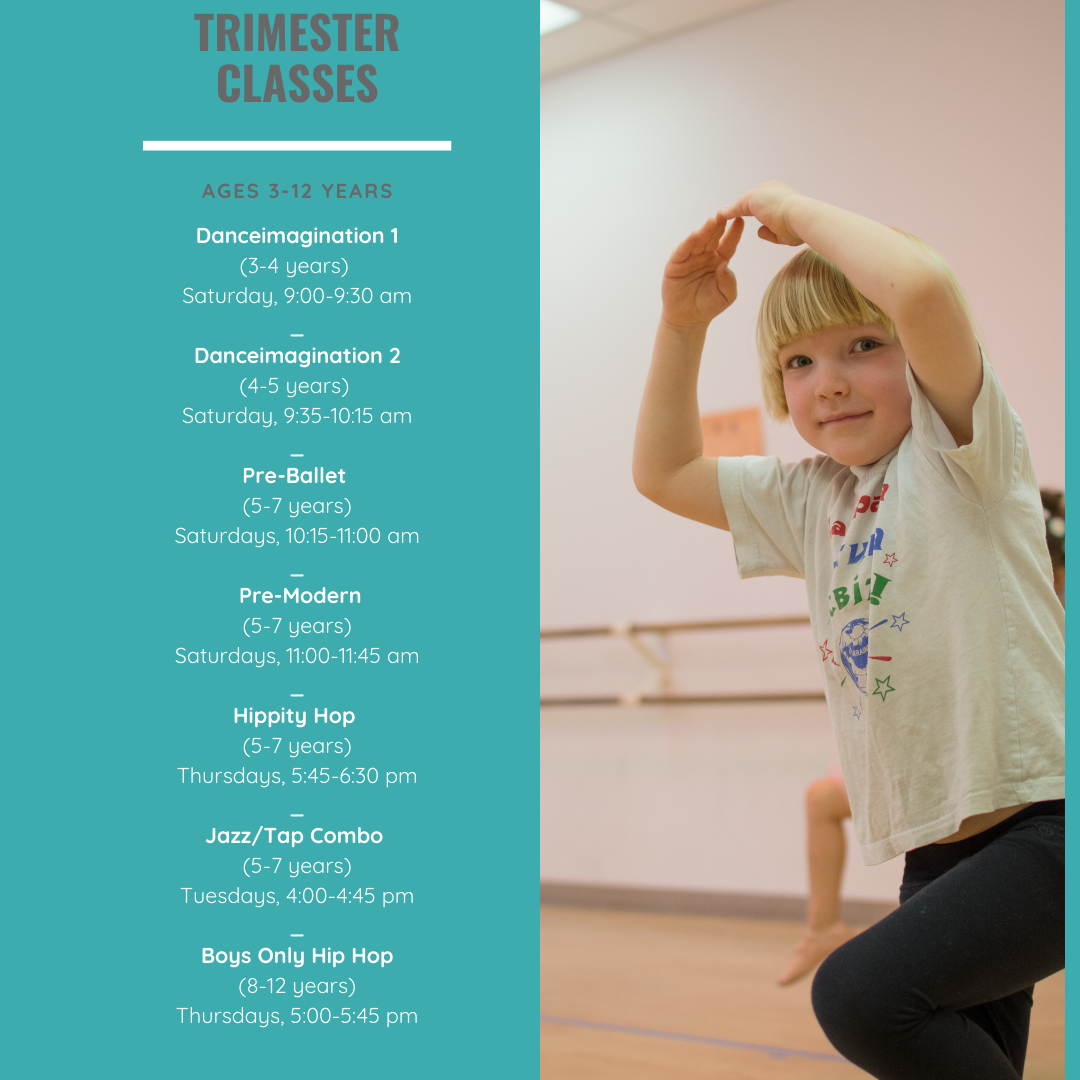 Trimester Classes: Pay $60 monthly or pay in full for a discount.
Fall Semester ( 9/8-12/18) – – – $228 when paid in full ~ save 5%
Winter Semester (1/3-3/26) – – – $170 when paid in full~save 5%
**Spring Semester (3/28-6/18) – – – $170 when paid in full~save 5% (general enrollment for the spring semester begins on Monday, March 7th)
Annual registration fee —$15 per student or $25 per family
At this time masks are required at all times in the studio regardless of vaccination status.  Read more about our COVID-19 safety protocols here. 
**Spring Semester classes are invited to perform in Casco Bay Movers' annual Spring Concert held at Westbrook Performing Arts Center on Saturday, June 18.
Refund Policy: Tuition, registration fees, and costume payments are nonrefundable and nontransferable.  Payments that are 7 days past due will incur a $10 late fee.  Absence from class is non-refundable. We do allow makeup classes due to student absence in another class of the same age or below.  Annual tuition payments are non-refundable as we have reserved the student's place in class for the full term. Full or partial refunds are granted as appropriate for medical conditions with a physician's note. 
Casco Bay Movers does not discriminate by race, gender, color, national origin, religion, age, or sexual orientation. This is expressed in equal opportunities for participation and involvement.  We believe in a diverse world and know that our community is stronger when our doors are open to all.