Classes are offered in the studio with limited capacity to ensure distancing, and online synchronously. Please review our health screening questions and safety procedures, which can be found here, prior to coming into the studio.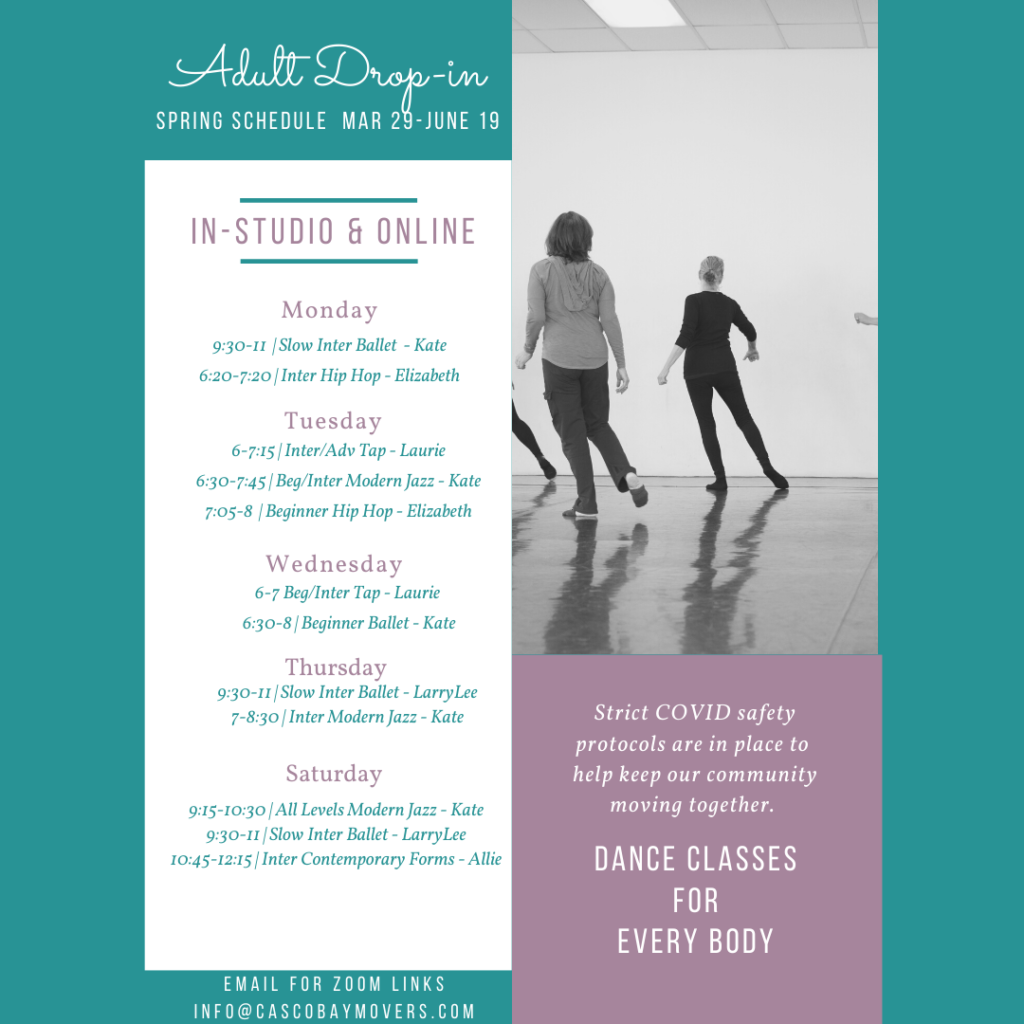 Class Fees:
single class…..$18                                                college student/senior 65+……$15
in-studio 10 class card……$160                   college student/senior 65+…….$150
online 10 class card…….$130
Casco Bay Movers does not discriminate by gender, color, national origin, religion, sexual orientation, or creed.  This is expressed in equal opportunities for participation and involvement.  We believe in a diverse world and know that our community is stronger when our doors are open to all.