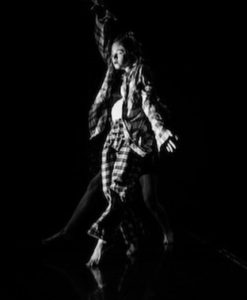 Hannah Wasielewski 
Adult Intermediate Modern
Hannah has been engaged in choreographic practice as a soloist and in collaboration since 2011, working throughout North America and abroad in Europe. She began her professional dance practice while living at Earthdance in Massachusetts training with some of the world's leading dance improvisers, and making performance work. Her practice today is centered around contact improvisation, experimental contemporary dance forms, and healing through radical performance. Formally, based in San Francisco, her work with Amy Wasielewski has been produced by SAFEhouse for the Performing Arts (SF,CA), West Wave Dance Festival (SF,CA), FRESH Festival, James Graham Dance Theater(SF,CA), Finnish Hall (Berkeley, CA), and Joe Goode Annex (SF,CA). As a performer, she has worked with Sara Shelton Mann (CA/Europe), FAKE Company/Kathleen Hermesdorf (CA/Europe), Daiane Lopes da Silva(CA), Sam Stone(CA), and Sara Kraft/ KraftyWorks(CA) and Kinetech Arts(CA.) Her current collaboration (SEQUENCES) is a process with musician/creative-coder/visual designer Sangeeth Kumar in Portland, ME.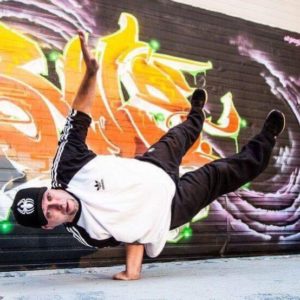 Bruce Tracy
– Boys Hip Hop & Freestyle: Popping & Locking for 12 & up
Bruce is one of Maine's first hip-hop teachers. He has had careers in graphic design, dance instruction, and DJing. He has taught at USM, Bates College, Bowdoin College, and Portland Public Schools, in addition to playing music in the band Miravie, a 25 year DJ career, and project manager for high-end A/V company Tucker and Tucker. He spends his free time with his family, mountain biking, drawing and creating comics, and playing in the band Sugarbox: a high-energy hip hop/dance band.
Alycia Miner 
Inter/Advanced Adult Tap
Alycia is a company member of Touché Taps, a professional educational tap company under the direction of Shaina Schwartz. As Captain of the company, Alycia had many opportunities to study, travel, and perform across New England including at the nationally known tap events Beantown Tap Festival and Jersey Tap Festival. In addition to Touché Taps, Alycia has studied under Thelma Goldberg as a member of her advanced adult ensemble "About Time Tappers".
Alycia graduated with a Masters in Data Analytics in 2020 and relocated to the Portland area with her family. Outside of dance, she is a Data Analyst at Covetrus in Portland, ME. Alycia is looking forward to sharing her love of tap in Maine!