Casco Bay Movers Saturday Satellite Program in Yarmouth
Stay tuned for future offerings!
Fall Session Outdoors at  Royal River Park! Saturdays, September 12th – October 24th, no class on 10/3 ($80)
9-9:30 am – Danceimagination for ages 3-4 years
9:45-10:30 am – Danceimagination for ages 5-7 years
Danceimagination is a developmentally appropriate, creative movement-based class that provides a solid foundation for all forms of dance including ballet, tap, jazz, hip hop, modern/contemporary, and more!
We have had the pleasure of offering classes at Fitness Success in Yarmouth Village on Saturday mornings over the past few years. We hope to resume these offerings in the late winter.
About the instructor: Kelsie Steil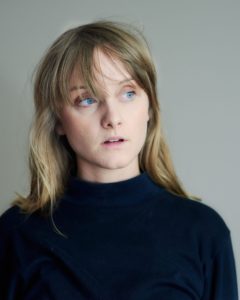 Kelsie Steil is a dancer, choreographer and outdoor educator living in the Portland, Maine area. She graduated from Plymouth State University with a Bachelor's in Adventure Education and Dance in May 2018. There she received the Contemporary Dance Ensemble Award for her achievements in choreography. Kelsie has had the joy of living, dancing and creating internationally; her most recent major work was a three-part film project based in Lithuania. She is grateful for where she started her creative life, which was in public school dance and theatre programs where otherwise arts education would be inaccessible to her. Knowing the powerful effects that dance and creativity had on her growing up, she often works with youth to help foster that experience. Here in Maine, she enjoys dancing, teaching and creating work regularly while working seasonally as an outdoor educator for Rippleffect. Her happy places are open studios, open seas and any place she can laugh and eat good food with good people.  https://kmsrandomdesigns.wixsite.com/movement