PYD is hosting an open Cipher for hip hop dancers ages 9-19 at Casco Bay Movers Dance Studio.
Friday, April 9th, 4:30-6 PM
517 Forest Avenue, Suite 6 Portland Maine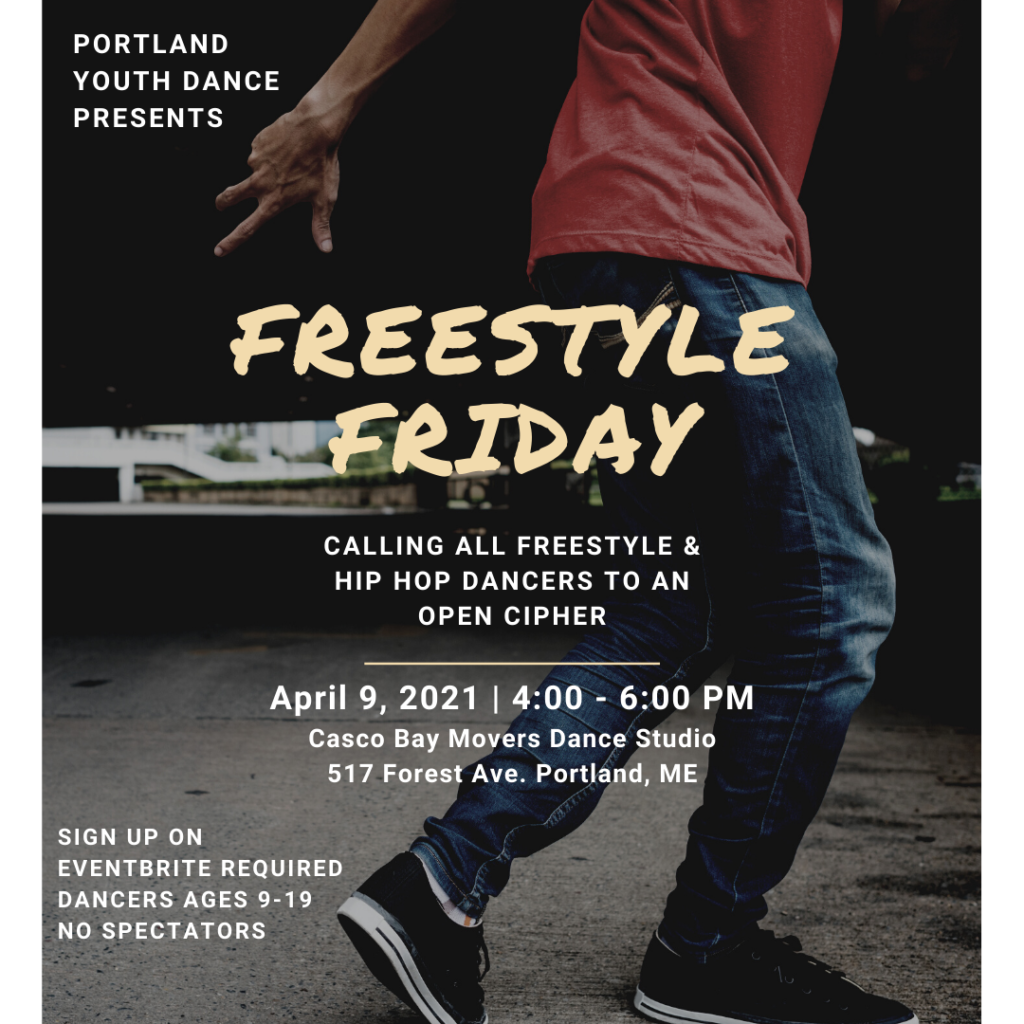 About this Event
PYD is hosting the first Freestyle Friday as a way to celebrate and maintain the spirit of The Exchange while remaining safe during 2021. Ciphers, also known as dance circle where dancers enter to participate in an exchange of freestyle movement. This will not be a battle format with a winner, it will serve as an open and inclusive space for hip hop dancers to practice the skill of freestyle amongst their peers. All 3 studios will be utilized for the event and dancers will be masked and maintain social distancing in accordance with PYD and CDC guidelines found on our website. **Due to distancing protocols, this is a dancer-only event. **
Please email Elizabeth Lau, elizabeth@portlandyouthdance.com with any questions.