Kate Marchessault 
 Artistic Director | Ballet, Jazz, and Modern Instructor
Kate Marchessault has been on the faculty of Casco Bay Movers since moving to Maine in 2000. She holds undergraduate degrees from the University of Massachusetts at Amherst in Dance and Psychology. Kate has trained with masters such as Adrienne Hawkins, Fred Benjamin, Milton Myers, Deirdre Myles, Sam Kurkjian, Coleman/Freedman, and Jeannette Neill. Performance credits include Adrienne Hawkin's Impulse Dance Company, Perla Furr's Choreographer's Group, Ram Island Dance Company, Art Moves Dance Company, and Rhythm Factor Dance Company.  She has taught, choreographed, and performed in New York, Brazil, Boston, and throughout northern New England.
In addition to sharing her love for dance at Casco Bay Movers, Kate is the instructor of Jazz Dance at Bates College in Lewiston, Maine, and serves as Artistic Director of Portland Youth Dance Company and Company 2.  She is a certified Progressing Ballet Technique instructor and she completed a 200-hour yoga training with Yoga Blue Fitness in 2020.  For many years, Kate has been involved in training young dancers in preparation for performing and teaching careers. Her broad range of dance vocabulary and passion for movement make her classes an inspiring experience.

---
Elizabeth Lau 
Hip Hop, Jazz, Modern, and Tap Instructor
Elizabeth thrives on spreading her excitement and passion for dance with kids and adults of all ages.  As a lifetime student, she's studied ballet, jazz, modern, clogging and hip hop.  While earning a marketing degree and dance minor from George Washington University, a love of hip hop was born at Culture Shock DC.  She was further inspired by teaching at-risk youth in the DC metro area.  Since returning to Maine in 2007, Elizabeth has taught throughout Southern Maine and continues her community outreach work with Mayo Street Arts, Boys and Girls Clubs, Learning Works, Free Summer Lunch, Slim Peace, and in Portland area schools.
Elizabeth is the founder of Portland Youth Dance's all hip hop crew, Dynamix and the infamous event, The Exchange. She is the instructor of Hip Hop at Bates College in Lewiston, Maine and continues to train with top choreographers across the country. She loves to share the history and foundation of hip hop in her classes. As a certified Leap n' Learn instructor, she uses the curriculum in her Dance Imagination class.
Elizabeth's youtube page: http://youtube.com/user/egoulet3
---
Laurie Chiasson
Tap Instructor
Laurie Chiasson has been a faculty member of Casco Bay Movers since 1989. She first danced as a young child in Connecticut with a former Rockette, Jane Hart. Beginning in the early 1980s, she began taking jazz classes with Sheila Bellefleur and continues to this day! Laurie studied ballet with Nancy Durham and took numerous jazz, modern and African classes and workshops with master teachers such as Luigi, Gus Giordano, Arther Hall, Eva Von Gencsy, Jeannette Neill, and Lynn Simonson. Also it was during the 80's that she started tapping with Karen Marino and Billie Johnston in the company known as Portland Rhythm Tap. Laurie's passion for tap inspired her to continue her studies with Pamela Raff in Brookline Massachusettes as well as attend master tap classes with Lady Dianne Walker, Josh Hilberman, Germain Salsberg, Barbara Duffy, and she even survived a class with Savion Glover!
From 1984 to1990, Laurie owned and directed her own studio in Augusta, Oak Street Dance. She has taught and performed extensively throughout New England with Casco Bay Movers Dance Company, Rhythm Factor, and is the founder and artistic director of Rhythm and Sole Tap Dance Company which was established in 2007; dedicated to traditional and contemporary tap. In addition to her dance career, Laurie is an artist and educator. She graduated Magna Cum Laude from the University of Southern Maine with a B.F.A, completed the prestigious E.T.E.P. program and received her Masters in Education in Teaching and Learning. Laurie currently teaches art in S.A.D. 55, Cornish and Baldwin. She lives in Portland with her husband, Larry, and son, Noah.

---
Allie James
Modern and Contemporary Forms Instructor
Alexandra James is a graduate of Columbia College Chicago, where she earned her BFA in Choreography. She has taught and performed dance in Chicago, South Africa, St. Louis, New York and Portland, ME.  Alexandra serves as the Admissions Director for the Bates Dance Festival, which brings together an international community of choreographers, performers, educators and students in a cooperative community to study, perform and create new work.
In teaching, Alexandra's philosophy surrounds the notions of awareness of the intellectual and physical self, which have incredible potential to fuel creativity. To that end, her classes work to develop dancers with a strong technical base in which personal choice and variation can be applied. Progression from this base involves building strength, exploring weight shifts, dynamic movement patterns, working with gravity as an inhibitor and accelerant, and focus to drive one's body through space with clarity.
Alexandra travels back and forth from Portland to New York to continue teaching and making this work as part of SHIFT, a contemporary dance making duo.
---
Amanda Preble
Hip Hop Instructor
Amanda Preble is a hip hop choreographer and instructor based out of several studios in Southern Maine. She holds a Bachelors degree in Communications from Quinnipiac University in Hamden, Connecticut. It was at Quinnipiac where she developed her skills on the school's competitive hip hop team and served as a captain and a choreographer. Her performance experience includes nine consecutive seasons of dancing for basketball, including two years professionally for the NBA-D League. In March of 2011, she was a finalist for the New England Patriot's Cheerleaders. Amanda travels to Boston and New York City several times a year to continue her training in hip hop and other styles of dance. She has trained with the likes of Twitch, D-trix, Sheryl Murakami, Neil Schwartz, and Chio.

---
Rose Hutchins
Ballet & Pointe Instructor
Founder and artistic director of Ballet Bloom Project, a project-based contemporary ballet company, Rose Hutchins holds a BFA in Dance with a ballet emphasis from Utah Valley University. Currently located in Maine, Rose has danced, taught, and choreographed across the nation for more than a decade, earning the respect of those she works with for her expertise, work ethic, and artistry. Some notable achievements include her award-winning choreography Degas; her choreographic work Embark, featured at Regional Dance America/Pacific; and her scholarly research "Sociopolitical Influences on the Creation of the Ballet Giselle," which was published in The Journal of the Utah Academy of Sciences, Arts & Letters, with the distinction of "best paper" in the arts division. Rose is currently pursuing an MFA in Dance with an emphasis on contemporary choreography and performance at the University of Wisconsin–Milwaukee.
---
Rachel Schwartz
Dance Imagination, Pre-Ballet, Contemporary, Jazz & Modern Instructor
Beyond going nuts to Led Zeppelin LPs as a toddler, Rachel has studied and
performed dance for over 30 years, including ballet, jazz, modern,
contemporary, and contact improvisation. She has studied with world-renowned teachers, such as Nancy Stark Smith, Ray Chung, and Kirstie 
Simson, and regularly travels to Boston for continued training. She spent
 2 years at Earthdance, an improvisational dance retreat center, where she 
began teaching contact improv and composition, and has been a proud dancer
and choreographer for Collective Motion dance company since 2007. Rachel
 holds a Masters Degree in Social Work from Boston College, is a trained 
transformative mediator, and has worked extensively with teenagers in the
 criminal justice system. She fosters creativity, individualization, and
confidence in her students, and trusts in the transformative healing
process dance can bring to people when given the opportunity. She still
goes nuts to Led Zeppelin.

---
Emily Getchell
Contemporary Instructor
Emily Getchell brings over 15 years of teaching experience with her to CBM, specializing in modern, jazz and contemporary dance. She has had a lifelong appreciation for dance, wellness and the arts and is passionate about helping students grow in their technique, performance quality and love of movement. In addition to her dance training, she has completed a 200 hour yoga teacher training and is currently working as an Integrative Health Coach, Doula and Financial Adviser.
Growing up in Pennsylvania, Emily trained with the Harrison Dance Studios and The Rock School of the Pennsylvania Ballet and received a full scholarship to the PA Governor's School for the Arts with a ballet concentration.
Emily has performed with the West Chester University Alumni Dance Association, Contempra Dance Theatre, Village Productions, PA Academy for the Arts, Loose Screws Contemporary Tap Company and Melange Contemporary Company, joining them at the Ladek Zdroj International Dance Festival in Poland in 2010. Since relocating to Maine in 2010, she has performed with the Portland Symphony Orchestra, Terpsichore Dance, and Indiedanceworks.

---
Vanessa Beyland
Jazz, Ballet  & Musical Theater Instructor
Vanessa Beyland holds a BFA in Dance from NYU's Tisch School of the Arts. In addition to teaching at CBM, she is also currently on staff at the University of Southern Maine, Portland Ballet, and Portland Arts and Technology HighSchool (PATHS). Her performing and choreography credits include work in the Northeast with school, community, and professional companies, including Portland Ballet Company, PORTopera, Dramatic Repertory Company, Stages, Lyric Music Theater, School House Arts, Windham Center Stage, USM, and others. A member of Portland Ballet Company from 2002-2011, she is now a guest artist with PBC and is excited to share her love of dance with those at Casco Bay Movers.
---
Wendee Rogerson
Modern Dance Instructor
Wendee Rogerson began her professional dance career at the age of thirteen, training with the Royal Winnipeg Ballet. As she discovered her passion for modern dance, Wendee went on to train and perform with The Toronto Dance Theater. In 1991 she moved to New York City to study with Risa Steinberg of The Jose Limon Dance Co. Wendee has been a member of The Carolyn Dorfman Dance Company ( CDDC ) for the last 15 years, touring the US and Europe and also served as the rehearsal director. When Wendee is not dancing, she is a Pilates and fitness instructor and runs her own studio in Stonington, Maine. She is excited to be teaching at Casco Bay Movers!

Ballet Instructor
LarryLee has been dancing since the earth was cooling. He has been associated with CBM over thirty years, and Maine State Ballet over twenty-five. Company credits include Atlanta Ballet, Ram Island Dance Company, Concert Dance Company of Boston, Ballet New England, Ballet Arts Minnesota, Zenon Dance Company, Minnesota Dance Theatre, and various pickup companies. He's worked with many modern, jazz, and ballet choreographers, and danced in countless dances of others as repertory companies were his career choices. Performed lots of contemporary and classical ballets, too. LarryLee is grateful and thankful just to be able to continue dancing.

---
Kate Whalen
Tap Instructor

Kate Whalen has been dancing since the ripe old age of 4  studying tap, ballet, and musical theater jazz. She studied with Spotlight Vermont, the Vermont Conservatory of Ballet, and the University of Vermont. She has taken master tap classes at Steps in New York City as well as with Lisa Hopkins, Jeannie Hill, Josh Hilberman, and Michelle Dorrance. Kate taught tap, ballet, and musical theater jazz at Spotlight Vermont for 14 years as well as tap at the Flynn Center for the Performing Arts. In addition to teaching, Kate has always been very active in theatre beginning with her first show in 1985. She has performed on stage in countless shows and has enjoyed the new challenges of being a director and choreographer, most proudly taking on those roles for Lyric Theatre Company's Mary Poppins in Vermont. Kate relocated to the Portland area in 2019 and is thrilled to share her passion and love of dance, especially the joy of tap, with her new community in Maine.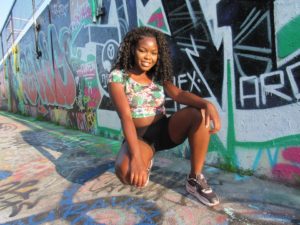 Veeva Banga
Veeva Banga is a South Sudanese dancer. She has a passion for sharing her cultural dance with people locally. She's taught at local studios like Hustle and Flow Studio, Bright Star World Dance Studio, Living Room Dance Collective, Portland Youth Dance, and is thrilled to join the faculty of Casco Bay Movers.  https://www.veevabangadance.com/

Alycia Miner
Tap Instructor
Alycia Miner is a passionate tap dancer and choreographer who studied in the greater Boston area. Although she studied many dance styles growing up, teaching and choreographing tap gives her such joy and fulfillment. Her choreographic pieces have received top recognition including choreography awards and top score placements.
Alycia is a company member of Touché Taps, a professional educational tap company under the direction of Shaina Schwartz. As Captain of the company, Alycia had many opportunities to study, travel, and perform across New England including at the nationally known tap events Beantown Tap Festival and Jersey Tap Festival. She loves to challenge herself by continuing to learn from the tap masters around the world such as Sarah Reich, Lisa La Touche, Ian Berg, Josh Hilberman, and Ryan Casey to name a few. In addition to Touché Taps, Alycia has studied under Thelma Goldberg as a member of her advanced adult ensemble "About Time Tappers".
Alycia graduated with a Masters in Data Analytics in 2020 and relocated to the Portland area with her family. Outside of dance, she is a Data Analyst at Covetrus in Portland, ME. Alycia is looking forward to sharing her love of tap in Maine!
Kelsie Steil is a dancer, choreographer and outdoor educator living in the Portland, Maine area. She graduated from Plymouth State University with a Bachelor's in Adventure Education and Dance in May 2018. There she received the Contemporary Dance Ensemble Award for her achievements in choreography. Kelsie has had the joy of living, dancing and creating internationally; her most recent major work was a three-part film project based in Lithuania. She is grateful for where she started her creative life, which was in public school dance and theatre programs where otherwise arts education would be inaccessible to her. Knowing the powerful effects that dance and creativity had on her growing up, she often works with youth to help foster that experience. Here in Maine, she enjoys dancing, teaching and creating work regularly while working seasonally as an outdoor educator for Rippleffect. Her happy places are open studios, open seas and any place she can laugh and eat good food with good people.  https://kmsrandomdesigns.wixsite.com/movement
Guest Faculty
---
Sheila Bellefleur
Founder and Guest Jazz Faculty
Sheila Bellefleur is the Founder (1981) and Artistic Director of the jazz ballet company Casco Bay Movers. With extensive training in jazz, her studies also have included Tai Chi Chuan, Mime, West African Dance, Ballet and the Alexander Technique with master teachers and choreographers in Europe, Africa, North and South America. Along with directing and teaching at the Casco Bay Movers Dance School, Sheila has taught at the University of Southern Maine, Bates College, Ram Island Dance Center, Universidade Federal Do Rio Grande Do Norte (Brazil), The American College of Greece, and The International Dance Project in Athens. In 1988, she received an Artist in Residence Grant from The National Endowment for the Arts through the Partners of the Americas to teach, choreograph and research dance in Brazil.
Sheila has served on the dance panel of the Massachusetts Cultural Council, studies anatomy for dancers with Irene Dowd in NYC and is also a faculty member of the Coffee Mill Dance Studio in Key West Florida. Her instruction is based in ballet technique with a wide variety of jazz styles ranging from lyrical and cool to funk and blues.

 Brian Crabtree
Adult Repertory Group Instructor – Spring 2020
Brian Crabtree has been dancing and making dances for over thirty years in Boston, New York City, San Francisco, Philadelphia, and his beloved hometown of Portland, Maine. For eight years he was a dancer in Ram Island repertory Dance under the direction of Daniel McCusker. There he performed in the works of several choreographers including Lucinda Childs, Doug Varone, Maida Withers, Yvonne Rainer and Mr. McCusker. He formed an independent group to show his own early dances called Random Moves Dance Collective. He moved to Boston in 1994, and produced several projects of his own and in collaboration with Marjorie Morgan, Caitlin Corbett, Jody Weber, and Audra Carabetta.
His dances have received support and recognition from the Massachusetts Cultural Council, Cambridge Arts Council, Dance Umbrella, Somerville Arts Council, and This That Productions.
He has shown work at Dance Complex and Green St. Studios and has twice been a resident artist at Boston Center for the Arts. His dances have been favorably reviewed in the Boston Globe, Boston Herald, and Boston Phoenix. He returned home to Portland in April of last year.
Julie Akers Wilkes
Guest Faculty – Dance Imagination, Pre-Ballet, Contemporary 
Julie Akers Wilkes began dancing at the age of four in Marietta Georgia. As a youth, she trained under the direction of Maniya Barredo of the Atlanta Ballet in the pre-professional ballet program. While attending Pope High School, Julie joined the highly decorated colorguard program, receiving numerous awards, including a silver in 2000 at the Winter Guard International Competition in Dayton Ohio. In 2005, she graduated from Elon University receiving a B.A. in dance and human services. After graduation, Julie moved to Florida and joined the entertainment department of Walt Disney World, performing in Mickey's Twas The Night Before Christmas show at the Magic Kingdom and the Stars And Motorcars parade at MGM studios.
Returning to Georgia, Julie taught the East Coweta Colorguard in Shapsburg, Georgia for the 2006-2007 season. During 2007-2010 her coaching with the Pope High School Colorguard, assisted the winter guard program to receive bronze and silver medals at WGI in Dayton Ohio. Also, during this time Julie taught for Teaching Little Children and The Spirit of Dance Studios in Marietta Georgia. She fell in love with teaching young students, enjoying and valuing being a "first ballet teacher." Julie moved to Portland with her husband Chris in 2011 and is thrilled to teach young dancers throughout greater Portland!
 Kristina Glanville
Guest Faculty – Hip Hop & Dance Imagination Instructor
Kristina Glanville has trained, performed, and taught in the Portland area for the past ten years. She began her training at Casco Bay Movers and was a member of Portland Youth Dance for three years. As a member of PYD's hip hop crew, Dynamix, Kristina had the opportunity to train with some of the hottest hip hop choreographers from New England and NYC. She also had the opportunity to work with her mentors to develop outreach programs for youth at the Boys & Girls Club of Portland, Mayo Street Arts, STRIVE, LearningWorks, and several elementary schools in the greater Portland area. As an alumnus of PYD, she continues to work with the program to further share her love of dance with the community. In addition to teaching at a handful of other studios in southern Maine, Kristina continues her training at Casco Bay Movers, where she takes weekly hip hop, jazz, and modern classes. She travels often to Boston and New York City to train with choreographers from Phunk Phenomenon and Broadway Dance Center. Kristina graduated with a major in communications and a minor in dance from the University of Southern Maine.
Meg Hall
Guest Faculty – Hip Hop
Meg Hall first discovered her love of dancing while mastering the dance moves of Madonna in her living room in rural Maine. Meg delved into the only dancing outlet in her rural community by spending 9 years as a cheerleader. While majoring in government and environmental studies at Bowdoin College, Meg studied modern dance and performed regularly on campus. After serving for 2 1/2 years in the Philippines as a Peace Corps Volunteer, Meg returned to Portland, Maine and found Casco Bay Movers. For the past 12 years, Meg has studied jazz, ballet, and her true love hip hop at Casco Bay Movers, her second home. Meg has danced locally with Rhythm Factor, indiedanceworks, and G-tric Dance Crew. Meg is passionate about dance and the dance community. in addition to being a dance student, Meg has served on the board of Portland Youth Dance for over 2 years. When Meg is not dancing, she is a Licensed Clinical Social Worker for Maine Medical Partners. Meg is excited to be teaching at CBM. She offers up a warm, open environment where dancers can have fun, make new connections, and learn some sweet new moves.
---
Jennifer Bourgeault
Guest Faculty – Modern
Jennifer Bourgeault holds a B.A. in Dance from DeSales University where she studied the classical Modern techniques of Limon, Cunningham, Horton, and Taylor as well as the Cecchetti method of Ballet under Trinette Singleton. Additionally, Jennifer has trained with the Paul Taylor dance company and David Parsons dance. While in Philadelphia, Jennifer was a soloist with the Opera Company of Philadelphia's "The Pearl Fishers" and "Aida". Upon returning to her native state of Maine in 2006, she established Collective Motion (CM), a collaborative modern dance company. With CM she has had the opportunity to work with Maine's best dancers and choreographers presenting work throughout Maine and New England. Most notable Maine performances include, "The Magic of Christmas" with the Portland Symphony Orchestra, the Maine Island Dance Festival, and "Been here Before" an evening work by Collective Motion. In 2013 Jennifer founded Collective Motion Arts Center. With over fourteen years of teaching experience in Ballet, Jazz, Contemporary, Pointe, and Modern she looks forward to sharing and exploring the craft and art of dance for many years to come.

---
Debi Irons
Guest Faculty – Jazz
Debi Irons is a dancer/choreographer/educator with over 33 years in the contemporary  dance world. She  created a method of dance education called VARIANT in 1988 that fosters personal creativity and expression along with healthy technique and movement vocabulary.  Debi inspires self-motivation in life through dance, guiding each individual to aspire toward their own unique potential; teaching correct yet natural technique in variant dance forms for a broad foundation.  Debi is trained in modern, jazz, ballet, acrobatics, afro-Brazilian, street, tap, choreography, improvisation, and musical theatre dance. All are used in her teaching. She continues to study, collaborate and produce, challenging herself as an artist and human being. Debi has choreographed, performed, and/or taught on both coasts of the United States, in Brazil and Japan. Her VariantJazz (contemporary) method of dance education combines technique with self-expression and creativity. She works all over the state of Maine, including at Bates College, and has had a studio for 24 years in Norway, called ART MOVES, also home to outreach performing and teaching programs of the same name.
Irons has danced for jazz musicians and worked with many artists, presently for Esduardo Mariscal in his LUZ; Back to Brasil with Daielma Santos & Art Moves Dance Co. was fun;    MID-LIFE RIOT with Santos and Sara Whale is a dream project. She is collaborating with composer Philip Jackson on  ACORDA!(wake up!) which began at Bates College in 2011 and has taken them across the United States and into Brazil so far – in search of an ideal.
---
Viki Perreault
Guest Faculty – Contemporary
Viki received most of her professional training in Los Angeles on a Tremaine National Scholarship & in the San Francisco area with some of the most talented choreographers and educators. She has been a guest judge for Dance Masters Nationals in San Jose, CA.  Victoria also filmed a commercial with Star Wars George Lucas, performed for Tom Hanks, and danced on the TV pilot More than Entertainment.  In California, Viki wrote & directed Amour Du Mal (an original play told through dance) for Visual Rhythm Dance Company.  For years, she was guest jazz & hip hop instructor at San Jose State University, as well as a teacher for several amazing studios which included student Nick Lazzarini who emerged as the winner of SYTYCD first season. Some of her former students have gone on to Broadway and  successful careers in dance.
Upon returning to her native State of Maine, Viki received awards & accolades for her choreographies, scholarships to Millenium Dance Complex in L.A., and filmed a television commercial with Blake McGrath of SYTYCD.  The pinnacle of her career occurred January 2007 when Mia Michaels honored Viki with a BDC scholarship.
---
 Ray Dumont
Guest Faculty – Tap Instructor
Ray has been teaching tap and musical theater in addition to directing and choreographing musical theatre productions throughout Southern/Central Maine for many years. A member of Actors' Equity Association, he has performed professionally at numerous regional theatres in the United States. His favorite productions include A Chorus Line, Grand Hotel, Cabaret, Chicago and Blood Brothers. In Ray served as Managing Director of Maine State Music Theater from 1999 to 2003. During that time, Ray had the honor of producing the world premiere of a new version of Frank Leosser's Hans Christian Anderson, with a new book by Maury Yeston, as well as the northern New England premieres of Titanic and The Scarlet Pimpernel. Ray has in recent MSMT seasons appeared as Andy Lee/Bert Berry in 42nd Street, a Gangster in The Drowsy Chaperone and as Carmen Ghia in The Producers as well as having the pleasure of directing Rent and choreographing Gypsy. In 2014 he directed and choreographed Into The Woods (Lyric Theatre), Grey Gardens (Mad Horse Theatre) and Cabaret (Mad Horse/Razer Entertainment, all of which were named as critics' choices by Broadway World.com. This summer, he will choreograph Fame and direct/choreograph Shrek Jr., both at MSMT. Upcoming for 2015-16: Shrek (YHS), Mary Poppins (Portland Players), Urinetown (UMaine), and The Wild Party (Portland Players) Ray is thrilled to join the staff of Casco Bay Movers and share his passion for tap and theatrical dance with his students.
Shaina Cantino
Adult Repertory Group Instructor – Fall 2019
SHAINA CANTINO is a dance artist, improviser, movement educator and Licensed Massage Therapist/Craniosacral Therapist based in western Massachusetts and Portland, Maine. She holds an MFA in dance from Smith College and is a graduate of the National Theatre Institute and Kenyon College (BA, Distinction in Dance). Cantino is a recent recipient of a New England Foundation for the Arts' New England Dance Fund grant for the development of a duet piece, in collaboration with performer Leah Fournier and Oregon-based theater artist Rose Proctor. The duet premiered at the A.P.E. Gallery in Northampton, MA this past July. Cantino's choreography and performance have been presented at performance venues and universities across the country, most recently in the Smith College Faculty Concert. Her performance is noted for its understated humor and off-balance physicality. Cantino will be teaching Improvisation and Contemporary Technique courses at Bowdoin and Colby Colleges this coming semester. She has taught semester courses in contemporary technique (levels I-V), composition and Contact Improvisation (CI) at Wesleyan University and Keene State, Mount Holyoke and Smith Colleges, as well as weekly adult classes at School for Contemporary Dance and Thought (SCDT) and intensive CI workshops in Arezzo and Cagliari, Italy and Montreal, Canada. Cantino has had the pleasure of collaborating with Aretha Aoki, Chris Aiken, Angie Hauser, Paul Matteson, Colleen Thomas, Kathleen Hermesdorf, Kate Seethaler, Joy Davis, Leah Fournier, and Sara Coffin. She has intensively trained with Kirstie Simpson (2018), Sara Shelton Mann and Abby Crain (2018, 2016), Susan Rethorst (2016), Bebe Miller Company (2015), St. Petersburg State Theater Academy (2009), Kathleen Hermesdorf/Sara Shelton Mann/Keith Hennessy (2009), American Conservatory Theater (2008), and Bates Dance Festival (2007).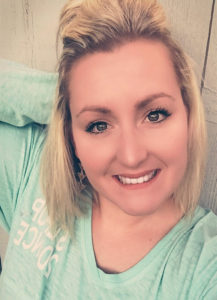 Cassandra Grant
Hip Hop Repertory Instructor
Cassandra has been dancing her entire life. Her love for choreography has always been a huge part of her career. She has choreographed for several local competition cheering teams, and multiple school plays.
Her passion for hip hop started roughly 15 years ago when she took her first official "hip hop" class at Casco Bay Movers. From there she studied all aspects of the culture and never looked back. She has made multiple trips to take classes in Boston, Washington DC, and New York City. She continues to take classes to never stop growing as a dancer.
Cassandra has been teaching hip hop for over 12 years at Sharon Arnold Lux School of Dance and other Southern Maine studios. She has a hip hop crew at SAL School of Dance that recently took home 1st place at Nationals in July '17. Her favorite quote is "Hip Hop Lives." She feels it's a simple reminder to never forget the roots of the culture and the greats who paved the way.
Annie Erkkinen
Guest Faculty
Annie Erkkinen has been dancing since she can remember and loves the range of movement that comes from training in a variety of dance styles.   Annie's dance background includes taking classes in jazz, tap, ballet, modern, hip hop, dance/music/art collaboration, dance composition, dance therapy, anatomy and kinesiology, first in Massachusetts and Maine as a young dancer, then at Northwestern University, where Annie studied with Billy Siegenfeld of Jump Rhythm Jazz Project, Debbie Giordano of Gus Giordano Jazz Dance, Brian Jeffery of XSIGHT! performance group and many other Chicago teachers. More recently, Annie has attended a variety of dance classes in New York City at Dance New Amsterdam, Peridance and Broadway Dance Center and went to the Hague, Netherlands to focus on somatics work, injury prevention and dance psychology for a 4-day IADMS conference.

Angie Harrison
Office Manager,  2005-2018
Angie took class from Casco Bay Movers as a young lady, in the 1980s. While growing her family in the early '90s, she rediscovered Casco Bay Movers.  Both daughters danced with CBM from the ages of 4-18 and participated in Portland Youth Dance at great length, a nonprofit committed to providing outreach to young dancers otherwise unable to participate in formal dance classes. Angie was a board member for the nonprofit Portland Youth Dance for 13 years—treasurer of the board for 11 of those years.  She co-created and established Portland Youth Dance's mission and philosophy.In 2017,  Angie left CBM to pursue her own business, Harrision House and Home full time.  You can like her FB page and visit her website www.harrisonhouseandhome.com
 Thressa Willett
Thressa created CBM's website and social media presence as well as supporting Angie at the front desk.  Thressa also served as an integral member of Portland Youth Dance's Board of Directors for many years.