Contemporary Jazz Workshop Monday, July 29th | 7:30-9PM | $17 or a card punch, $14/college students and seniors
This workshop is appropriate for experienced dancers 12 & up.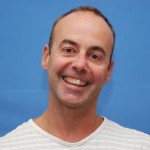 About the instructor: As a professional dancer, William has performed with Ace Entertainment, Impulse Dance Company, Concert Dance Company of Boston, Prometheus Dance Theater, Marcus Schulkind and Friends, Granite State Ballet, and Boston Dance Collective. During his time with these companies, he performed works choreographed by Fred Benjamin, Donald Byrd, Allen Collier, Adrienne Hawkins, Bebe Miller, Diane Noye, Christien Polos, Dwight Rhoden, Desmond Richardson and Randy Warshaw, to name a few. William has also appeared in, and or choreographed, live/video industrials for Trak Ski's, Puma, Party Lite, EMC, and Dae Woo.
William is currently Dance Department Chair at Boston Arts Academy, Boston's only high school for the performing and visual arts. In addition to Boston Arts Academy, William has served on faculty at many of Boston's most prestigious arts institutions including; Boston Ballet, The Boston Conservatory, Concord Academy's Summer Stages, The Jeannette Neill Dance Studio, Needham Dance Theater, and The Walnut Hill School. As a guest artist, William has both taught and choreographed throughout the greater Boston Area. He has also served as both Co-Director and Artistic Director of Boston Dance Collective's Summer Outreach Program, now known as the Boston University REACH Program. While on faculty at Boston Arts Academy, his choreography has been chosen for performance at the National High School Dance Festival's Gala and has been presented at The Calhoun School New York, NY, Harvard School of Education and for the Harvard Strategic Data Project. In 2011, he was invited by Boston Superintendent Carol Johnson to present his work at The Great City Schools National Convention. As a choreographer, he has produced several works including a solo performance entitled Boogie Man. In 2008, he was awarded a SURDNA Artist Fellowship, during which he returned to Jacob's Pillow for the fourth time, participating in the Choreographer's Lab, directed by Celeste Miller and J.R. Glover. In 2012, William was a Mass Cultural Councils 2012 Artist Fellowship finalist. In 2014, William was the recipient of the Outstanding Educator Advocate Award in Dance, as part of the Arts/Learning Artful Stem Symposium. William received his BA from Cambridge College.