Our short, 7-week session is perfect for families wanting to try a dance class without a big commitment! All classes in our young dancers' program are creative movement-based, designed to be developmentally appropriate, promote mind-body connection, confidence, creativity, and sociability.
The following classes are offered in 7-week sessions:
Dancimaination for 3.5 – 6 years | Mondays | 3:45-4:30 pm
Dance with Me for 2-4 years | Tuesdays | 9:00-9:30 am (for dancers with their caregiver)
Dancimagination for 3-5 years | Tuesdays | 9:45-10:30 am
Session II Dates:  November 2 – December 17
Session III Dates:  January 4 – February 27 (no classes during February school vacation, 2/15 – 2/21)
Session IV Dates:  March 1 – April 17th
Cost: $90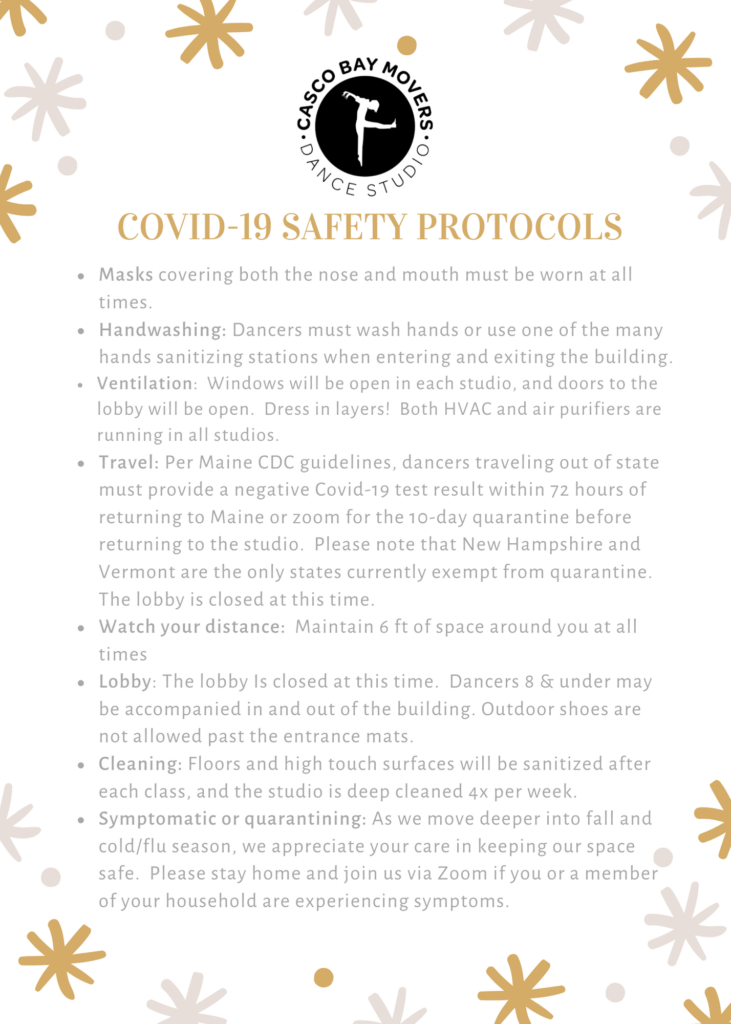 Casco Bay Movers does not discriminate by gender, color, national origin, religion, sexual orientation, or creed.  This is expressed in equal opportunities for participation and involvement.  We believe in a diverse world and know that our community is stronger when our doors are open to all.