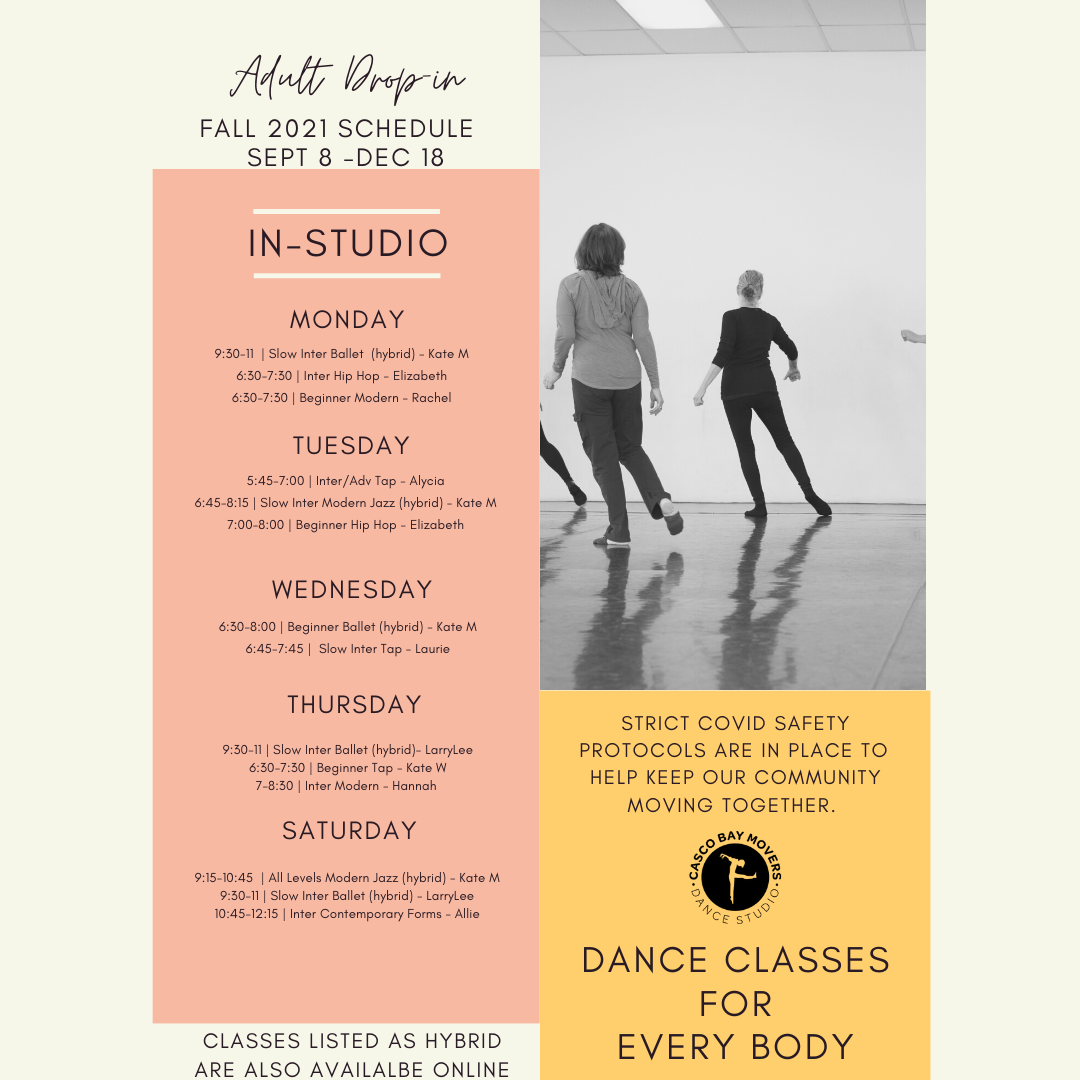 Due to the risk of community spread of the Delta variant, we are asking that all students wear a mask while in the building, regardless of vaccination status.  Thank you for your support which will help us continue to share precious time and space together!
Classes listed as HYBRID are offered in the studio and online synchronously.
Class Fees:
single class…..$18                                                college student/senior 65+……$15
in-studio 10 class card……$160*                  college student/senior 65+…….$150*
*regular punch card rates
online 10 class card…….$130
Casco Bay Movers does not discriminate by race, gender, national origin, religion, sexual orientation or age.  This is expressed in equal opportunities for participation and involvement.  We believe in a diverse world and know that our community is stronger when our doors are open to all.